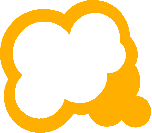 Friday 01 December 2023
Playa Del Carmen
26°
Project in progress since late 2012: "English for all"
During the end of 2012, Maya Universe decided to collaborate with Joy Koller, an energetic American who has been living in Playa del Carmen for several years whose main mission is to be able to offer to children who live in our home region, learning the English language while playing.
Some statistics:
In 2011 Mexico received 26 million international tourists and would like for 2018 to welcome 50 million li>
State of Quintana Roo, consolidated in 2012 its position as the first tourist destination of Mexico and even Latin America. li>
Between January 1 and December 31, 2011, Cancún International Airport welcomed nearly 13 million visitors, mostly from the United States, Canada, but also from Europe. li>
The learning of the English language in public schools in 2012 is not part of the general curriculum. li>
Our involvement:
In the optimization of a Responsible Tourism, the project of Joy Koller caught our attention because his association obtains computer software from the United States to learn the English language by "playing". After some discussions with Joy and an explanation of the learning program that appealed to us, we accept responsibility for coordinating her mission for the Mayan communities of Coba and San Juan de Dios that we have known personally for several years.

The enthusiastic response from the teachers, principals and children of each community motivated us to renew our many trips to these communities located 110 km from Playa del Carmen to obtain the different prior authorizations and implement this new learning system.

The investment in time is important: coordinating the teachers of the schools of these 2 communities, editing the files for each class, installing the programs in each school, preparing videos, monitoring progress ... etc but the result is a success incredible: we invite you to discover the many videos and articles that correspond to the first part of the project (The open page will give you the original text written in English, but an option is offered to you to "change language" at the top right of your screen).
The first results of the 2013 school year:
We are very happy with the result of this first project. Coba and San Juan De Dios became the first villages in Mexico to receive this language tool.

317 children benefit COBA and SAN JUAN DE DIOS from this fun tool to learn English while playing

Today, many public and private schools and universities in Quintana Roo are interested in their turn to get this computer language learning license. If you also want to participate by installing this program in other villages, please do not hesitate to contact Joy Koller who will be happy to help you open its doors.
Our favorite video:
Two weeks after the installation of the software in the schools, we visit them one after the other to "discover" the progress of the children and answer any questions of the teachers. This program is exceptional because its methodology allows a teacher who does not speak English at all to be able to benefit from this learning with his students. The video link we choose will take you to a kindergarten in Coba (children aged 4)
You also want to participate?
Do not hesitate to contact directly Joy Koller who will be happy to open you its doors.