Testimonials
Our travellers reviews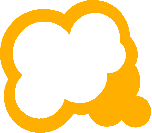 Friday 01 December 2023
Playa Del Carmen
26°
Our travellers reviews
A wonderful adventure ...! A lot of information to remember ... we do not want to miss anything.
The beauty of the jungle, Coba and its history.
The Mayan village with beautiful little children in uniforms ... so beautiful!
This excursion has opened our eyes to many things!
Off the beaten track. The guide speaks very good French, she was cultivated and knew how to interest us.
The guide is very smiling and enthusiastic. She deeply loves Mexico and wanted to share with us her passion for this country. We keep a very good memory of the excursions made with the guide.
We decided to follow the recommendations of friends who came back from the same trip a little earlier and booked the trip to Chichen Itza with UNIVERS MAYA.

During the 2:45 drive our French guide Hélène makes a small summary of the history of the Mayan civilization to avoid us to do it later under the burning sun.

Very appreciable !!!
Awesome. We visited Coba and the Maya community with Hélène our guide.

The day was great, full of emotions, rich in memories. Hélène speaks perfect French and the explanations during the excursions were very complete and very clear.

The good mood of our guide was also a plus for this unforgettable trip!
Thanks to Hélène for her performance during the visit of the Maya site of Tulum. What knowledge, what kindness. We made, thanks to her, a wonderful visit of the site that we will not forget.
My family and I enjoyed our day in Coba, Muyil and the cenote in your company Victor. We learned a lot and made this memorable day a memorable one in our week. You also informed us so much about the Mayan civilization as their way of conceiving life. This experience was both fun, rewarding and will stay in our very good memories. I am very happy that my teenagers have been able to return to Mayan homes and understand how people live differently from us. I think this tour is a great gift for us and our children.
Thank you Victor for sharing so much with us. You are very generous. Gracias.
Riviera Maya is an extraordinary place and Mayan Universe makes it possible to discover it marvelously.
Thank you for making us discover the Riviera Maya from this angle, so human!

It is nice to meet people passionate about their country and their profession.
Many thanks to Hélène and Victor who allowed us to embellish our stay with an excursion of great quality and generosity!
We should have done a lot more!
Myriam & Greg
If you have to travel to Yucatan Mexico to playa del carmen, do not look for another agency. we did 2 trips with Victor (we were 4) and really nothing to complain about. punctuality, kindness, knowledge .. in short: Everything. Continue like that. it's nice to find serious people.
We had the pleasure of making the day trip to Coba: swimming in an open cenote, meeting with Mayan families and finally visiting the archaeological site of Coba. MEMORABLE Day. Thank you to Helen for this wonderful day. Really we did not see the time spent, you were exciting and interesting, the bus trips we seemed nonexistent so we were captured by your knowledge and your knowledge of the Mayan civilization. Really very interesting excursion and beautiful sites.
Once again, 1000 thanks, do not change anything.
Already 3 weeks that I returned and I wanted to add that thanks to Victor (well of science both in history and geography on the world) it remains our visits with him an unforgettable memory of my trip to Mexico.
We had the pleasure of doing the excursions "chichen itza valladolid" and "sian kaan tulum" with Victor.
Very satisfied with the progress of these days. The professionalism and kindness of Victor are to be emphasized.
Being in a small group with a French speaking guide and a private car is very comfortable.
Anecdote, at Tulum, we met Mac Lesggy from the show E = M6.
A wonderful day with the visit of the chichen itza site, swimming in a cenote and this magnificent visit of the house. A big thank you to Victor for his kindness and his knowledge.

We had the chance to do the 3 excursions (Chichen Itza, Sian ka'an, Coba) proposed by Maya Universe, in the company of Victor, a guide passionate about the Mayan culture.
This guide makes each of the visits to the archaeological sites fascinating and makes us feel the enchantment and magic of this civilization still little known in the Western world.
During these 3 magnificent days, Victor answered all our questions with great humility. He was able to share with us for a few moments the life of Maya today who were kind enough to accept us at home.
Universe Maya is the only one to propose excursions with a maximum capacity of 12 people, which makes more intimist each of the visits, moreover everything is done in order to be able to benefit fully from the sites before the buses of the tour operators, which makes it possible to avoid the crowds of tourists.
We thank Hélène and Victor once again for their professionalism, punctuality and kindness during these 3 days.
It is with certainty, on our next trip to Mexico, that we will call on their service
Eric and Céline